Medipass supports COVID-19 Medicare item codes for telehealth services
Adrian Miles | Mar 29, 2020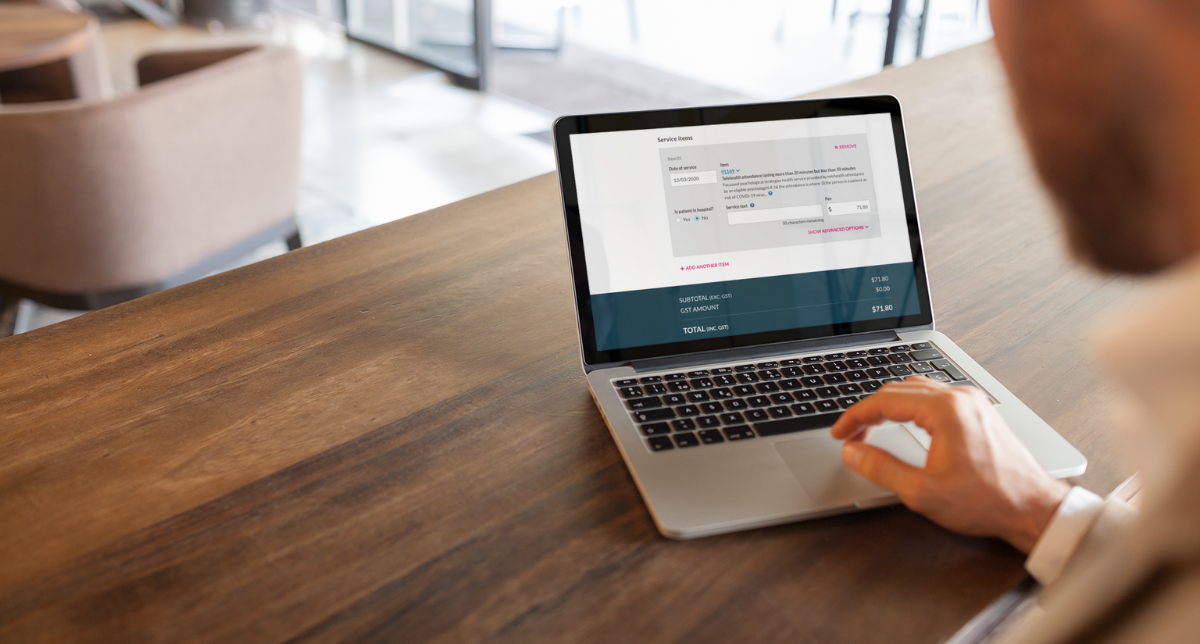 UPDATE: Medipass is making all telehealth claims free of charge until at least 30 September 2020. Supporting all new COVID-19 MBS item codes and existing telehealth MBS item codes.
You might have seen in the media this week that the Australian government has pledged $100 million to fund a new Medicare funded service for people in home isolation or quarantine, as a result of COVID-19. GPs, specialists, nurses and allied mental health workers can provide health consultations via telehealth (and some phone) services, bulk-billed at no cost to patients. The intent of this change is to contain the spread of the virus.
For those practices who are eligible to provide this service, we have updated the Medipass platform to include these new MBS items that can be claimed.
If you're an allied health provider working in mental health (Psychologists, OTs and Social Workers), the above link also provides more detail on the specific items codes that are applicable to you.
For all healthcare providers, with growing COVID-19 concerns across the community, we expect there will be a significant impact to the number of patients/clients turning up in person for treatment, particularly if, as has played out in countries like Japan, South Korea and Italy, population movement becomes restricted.
As a result, we have had a number of our customers enquire already about setting their business up to conduct telehealth services. If you are interested in reading more about how to set your business up to conduct remote sessions with your clients, we suggest checking out some of the following resources:
Karen Finnin - How to get started with telehealth

article

Karen Finnin - How to choose a telehealth video platform

here

RACGP - Telehealth video consultations guide

here
For those practices treating patients/clients in their rooms, the government is starting to provide more advice around educating your patients on COVID-19, how to handle a suspected case who attends you practice, and even how to clean your rooms effectively.
Australian Government Coronavirus (COVID-19) National health plan

resources
If you're treating patients with a disability who are some of the most vulnerable and at risk of COVID-19, the Disability Services Consulting has released a eLearning module to provide best practice in infection prevention here.
If your practice doesn't offer telehealth consults today, here's our updated How to deliver telehealth services under Medicare article to help you get started.
If you're thinking about conducting fully patient paid consults and you're already set up with HICAPS Go, Medipass can facilitate an SMS payment flow to your patients, allowing you to process a payment simply and quickly in a telehealth scenario here.
Get started with Medipass here.
About Medipass - Medipass is a health payment platform helping software developers and health practitioners deliver a simpler claim and payment experience. Medipass is the official Claim and Payment Partner of the Australian Physiotherapy Association and a Fintech Organisation of the Year finalist at the Finnies 2019.
Sign up to the Medipass newsletter