Forward-thinking Maxim Street Family Medical Practice is optimised for growth
Ringo Teng | Aug 23, 2020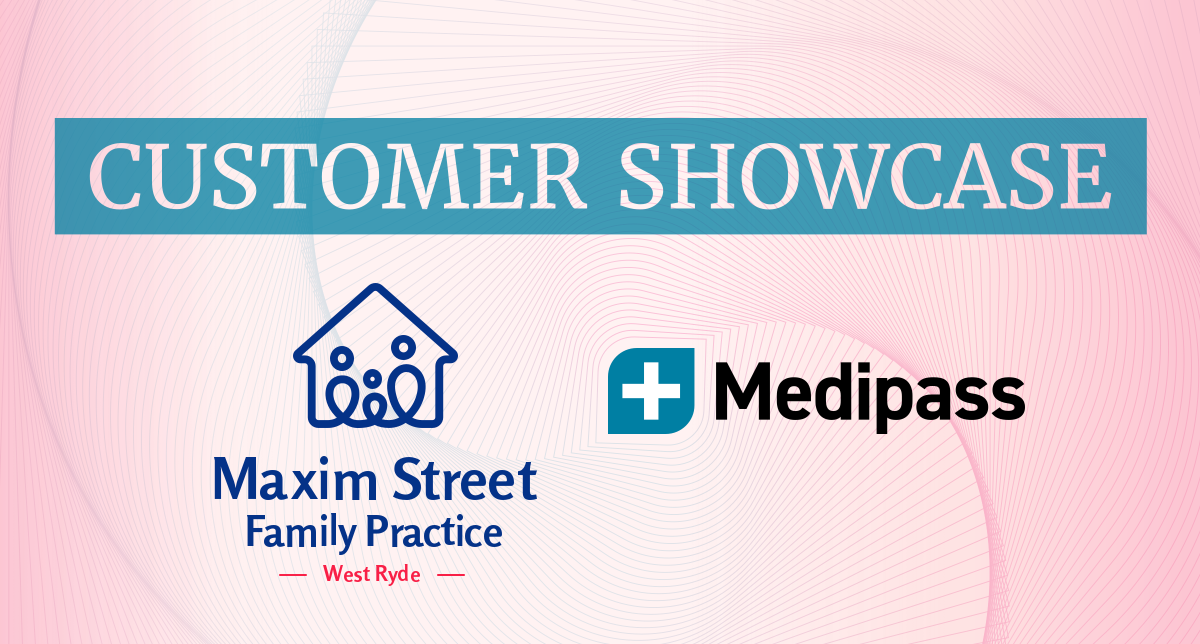 As a general practice medical centre for over 60 years, Maxim Street Family Medical Practice provides comprehensive care to families around the Ryde area in Sydney. Maxim offers a variety of services including preventative care, immunisations, women's health, children's health, travel medicine and skin checks with a team of friendly doctors and onsite pathology for blood tests.
The investment in cloud-based software platforms is a high priority for Maxim in staying ahead of the curve in digital technology. Leveraging the use of project management software, collaboration tools and videoconferencing apps, the Maxim team is focused on delivering the best care while maintaining excellence and efficiency in its operations.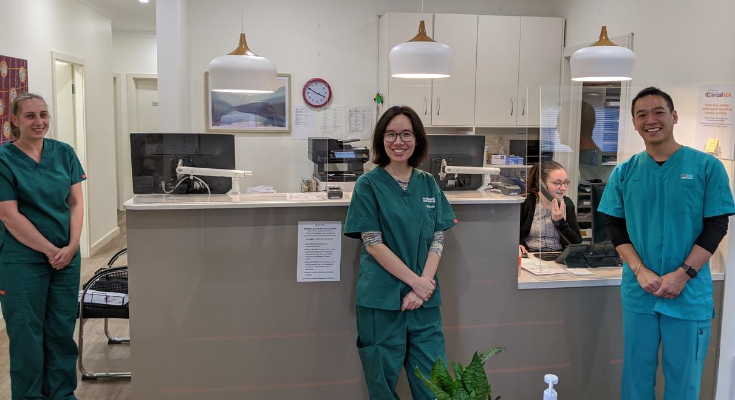 (From L-R Dr. Camilla Holt, Dr. Phoebe Holdenson Kimura and Dr. Brendon Wong)
Business continuity and COVID-19
Maxim was well prepared for the challenges of COVID-19. All their systems, including practice management software, telephone, and payments infrastructure can be scaled and adapted to the significant changes required for patient safety and business continuity during the pandemic.
In an industry governed by the stringent collection, storage and processing of data, Maxim turned to Medipass to develop a contactless payment solution to optimise their workflow. With a streamlined approach to accept payments from their patients.
"40% of our patients are private billing and we need a way to collect payments without patient contact, and an easy-to-use platform our staff will like," explains Jonathan Lee, the managing director of Maxim Street Family Medical Practice on the challenges presented by COVID-19.
Implementing contactless health payment with Medipass
"Medipass is a first mover in contactless healthcare payments and we were excited to see what they could offer us. There was a bit of work to get things set up, but it's now working pretty well for us and we've been really happy with the support we've received. They really listen to our feedback," says Jonathan, since implementing Medipass to take payments for private billing. Understanding the complexity of a healthcare business was also a deciding factor for Maxim in choosing Medipass.
"Context is important in healthcare, other online payment platforms are hard to implement because it needs a software developer, and some payment facilities are designed for the food and beverage industry not healthcare focused," added Jonathan.
Another component of Medipass that was important to Maxim was the ability to centrally manage all administration within one platform. With Medipass, Jonathan is able to manage his staff, control who has access, and have a central point for all payments. When a new member or provider joins the team, Jonathan is able to add them to the Maxim Medipass account and enable them to process payments immediately.
As the leading health payments platform, personal health information collected by Medipass is processed locally, never transferred or stored outside of Australia. Medipass' ISO 27001 compliance is the hallmark of protecting personal health information, validated by an independent auditor.
Implementing digital icare NSW invoicing with Medipass
Maxim was one of the first practices to sign up to the icare NSW beta program with Medipass. Since then they have gone live with the full solution and are able to use Medipass to digitally invoice for Workers Compensation in NSW.
'Digital icare invoicing will be a game changer and solve the biggest problem of matching deposits from insurers with the invoice we've created," says Jonathan pointing to why he embarked on the initial beta program, and he's excited about the opportunity to drive further efficiencies in processing Workers Compensation invoices in News South Wales.
The Medipass solutions Maxim Street Family Medical has implemented
Medipass Card Payments - Maxim uses Medipass Card Payments to digitally process debit and credit cards. This includes the ability to use our Virtual Terminal to save and process card payments, or, send a link to a patient to pay using their smartphone (including Apple Pay or Google Pay functionality). Learn more here.
icare NSW - Maxim uses Medipass to digitally submit invoices for Workers Compensation to icare NSW. Prior to this, invoices had to be sent via email or manually, and the reconciliation process was difficult. With Medipass, Maxim is able to digitally raise an invoice, validate the injured workers claim number within the invoice, attach supporting documentation, select item codes and submit. Medipass gives real-time status of invoices and detailed reporting for reconciliation. Learn more here
What's next for Maxim and Medipass
Maxim is working with Medipass as an early beta tester for a number of our new features. The partnership explores new and innovative ways to enhance the patient experience and minimise any points of friction. The payments journey was the beginning and Maxim is planning on maximising the use of contactless payments, utilising the icare NSW digital invoicing solution and finding more ways to create efficiencies in their practice.
To learn more about Maxim Street Family Medical Practice, please visit https://www.maximfamilymedical.com.au/