How Pinnacle delivers a better customer payment experience
Ringo Teng | Aug 10, 2020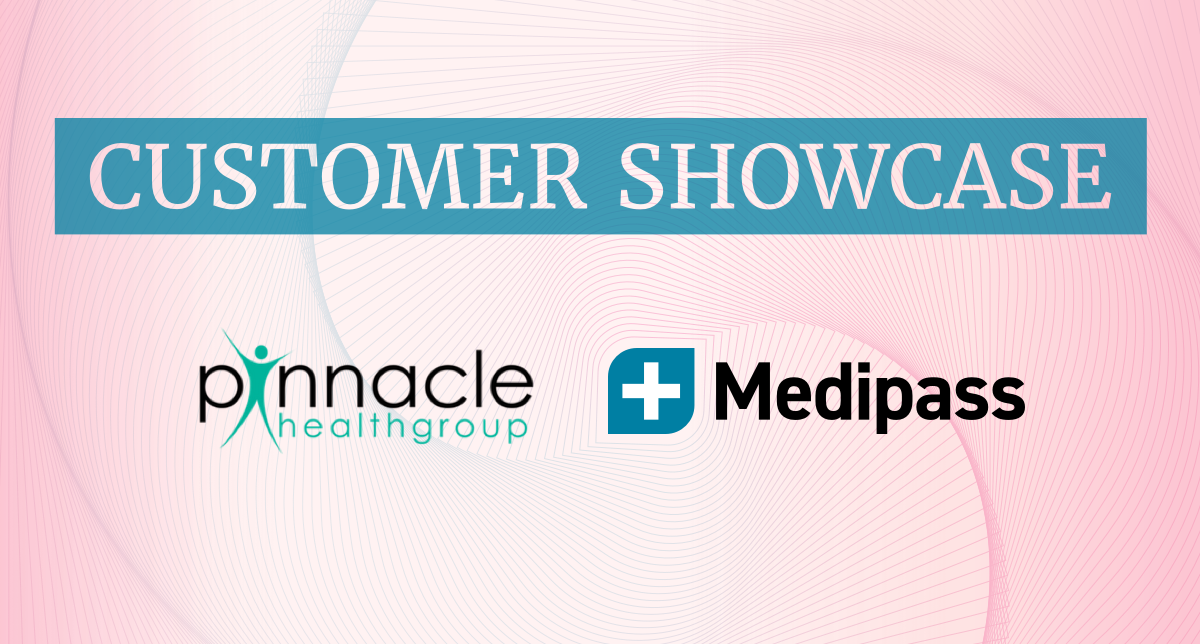 The COVID-19 pandemic has impacted many healthcare businesses and its wider community. For businesses that embrace new technologies, they have adapted and continue to deliver a better customer experience.
Pinnacle Health Group's purpose is to inspire and create healthy changes in every workplace – through delivering convenient healthcare, innovative corporate health services, integrated wellbeing programs, and wellness centres for organisations and clients across Australia.
With seven locations in Australian CBDs including Melbourne and Sydney, Pinnacle provides quality physiotherapy, massage, podiatry, nutrition and other wellness services from their clinics.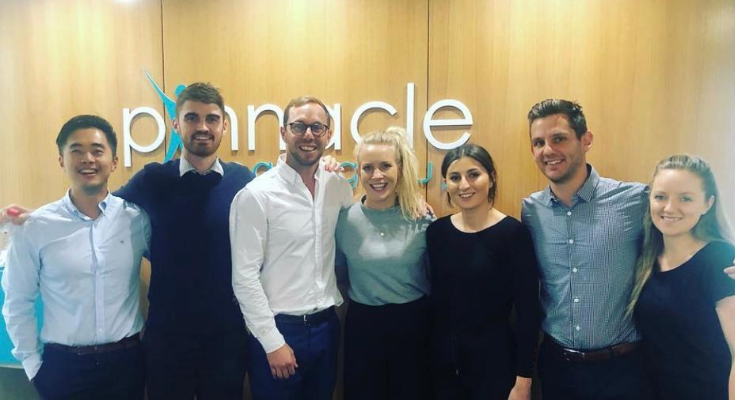 The digital health payments journey
Pinnacle is focused on delivering the best customer experience, embedding digital technology, whether seamless booking, client intake assessments, the best assessment tools and support services or ways to engage clients. Surrounding all the technology Pinnacle uses is a unified focus on delivering the best experience both in and out of their wellness clinics.
Pinnacle embarked on a partnership with Medipass to not only find ways for their team to simplify the payment and claiming process but to also include the client in that process and make their journey seamless.
Highly in demand for their services, when clients have completed their session, as in many clinics they would line up at reception to pay, while new clients arrive to check in. Pinnacle wanted to use this time to engage their clients instead of focussing on administrative tasks such as processing payments.
"Previously up to five clients will walk up to reception waiting to pay, a process that involves swiping cards, getting them to sign receipts, then putting their payments through manually. It's quite a slow process especially waiting for the terminal to load. It can take 15 minutes to process these payments for all the clients," explains Rima, the lead practice manager at Pinnacle Health Group.
Partnering with a health payment platform
In late 2018, Pinnacle turned to Medipass to provide a digital payment experience for their clients. The journey started when the Medipass team helped Pinnacle identify new ways to process Private Health Insurance claims without a terminal and an easier way for clients to pay on their smartphone.
Starting with just one location at 120 Collins street in Melbourne, Rima introduced Medipass to her regular clients, and soon after she was training all other Pinnacle locations and the wider team on how to implement Medipass in their operations. "Clients quite liked it and found it quite easy with many joining and testing it out," says Rima.
Delivering a better payment experience
Since implementing Medipass, the front desk experience has changed considerably for the better. There's no more awkward conversations about issues with cards and terminals, conversations are all about building rapport and delivering a delightful experience at the front desk.
"Clients will now finish up their consultation, they will be walking out on their phone approving the SMS payment request letting us know it's all good to go. It takes 30 seconds to process payments now. Clients really like the quick process, they don't have a lot of time and they don't want to be waiting," says Rima since the implementation.
"Medicare claims on a terminal could sometimes take between 2 - 5 minutes. With Medipass integrated into our Practice Management System, it saves all the information such as referrals and the Medicare information. Before, looking up this information was clunky, now it takes less than 10 seconds to process a claim."
"I'm glad we did the Medipass implementation before COVID-19, our clients appreciate the care we've taken in introducing contactless payment options, we can also take the payment over the phone, and it made a lot of clients trust coming in and reducing the contact."
The Medipass solutions Pinnacle has implemented
Medipass Card Payments - Pinnacle uses Medipass Card Payments to digitally process debit and credit cards. This includes the ability to use our Virtual Terminal to save and process cards, send a link to a patient to pay using their smartphone (including Apple Pay or Google Pay). The Pinnacle team was able to enable this solution in a matter of hours, and now with their extended offerings such as telehealth, the team can process payments no matter where they are. Learn more here
Medicare - Pinnacle used to process Medicare claims using their physical terminal. This meant that a client had to present their payment card, then Medicare card and finally a card to rebate the claim into. For the Pinnacle team, the process required manually entering details such as referral information every time. Typically it took anywhere from 2 to 5 minutes. Now with Medipass, and an integration into their Practice Management System, all this information is stored, and a claim takes less than 30 seconds. Learn more here
Private Health Insurance - Pinnacle uses Medipass to create an Uber-like experience for their clients. As a session ends, the client is sent a SMS payment request with a link. When they click on it, they are directed to a checkout with their summary of service, health fund benefit and can pay the gap using a stored credit card, Apple Pay or Google Pay. This is a quick process that automatically updates their Practice Management System, and the clients don't have to wait or line up at reception. Learn more here
Better client outcomes through better partnership
"Our busy corporate clients are time poor, technology literate and early adopters. We survey and interview our corporate clients regularly. The feedback has always been constructive with clients wanting more creative ways for us to engage with them. As we analysed the step by step process of the client experience - the area that needed the most work was the client farewell experience. Standing in line to pay was slow, inconvenient and 'old school'. With Medipass we were able to work out a beautiful way of farewelling clients without the fuss," says Tom Bosna, Managing Director at Pinnacle.
The partnership between Pinnacle and Medipass is the result of focusing on the best customer experience. Fahad Rahman, Head of Partnerships at Medipass explains "The partnership Medipass has developed with Pinnacle over the last couple of years is something we're very proud of. The collaboration between our teams is not only leading to efficiency for Pinnacle's operations, but tangible outcomes for Pinnacle's clients."
To learn more about Pinnacle Health Group, please visit: https://pinnaclehealthgroup.com.au/