Major Medicare benefits change for psychologists and dieticians for eating disorder treatments
Medipass Team | Sep 24, 2019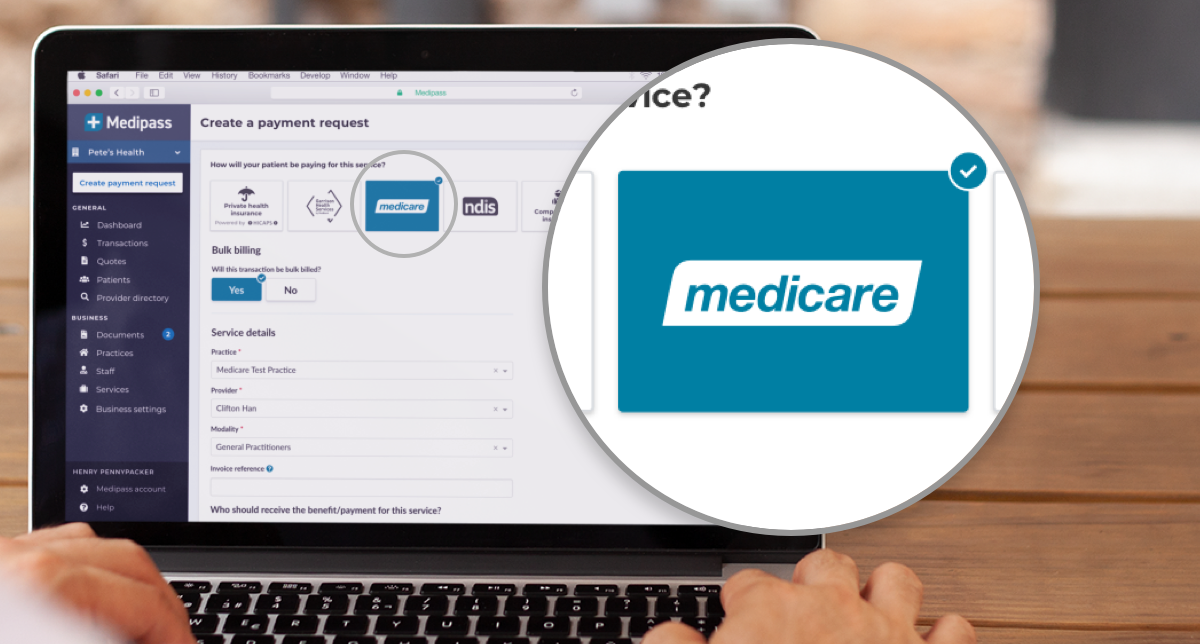 With approximately one million Australians currently battling eating disorders (ED), the Australian Government's commitment to helping more people access and afford the help they need with a dedicated Medicare Benefits Scheme (MBS) item number for eating disorder treatment has seen an outpouring of support from organisations, individuals and families of those affected.
Aside from the mental and physical impact of living with an eating disorder, one in three people are going into debt in pursuit of treatment, and one in four are delaying or discontinuing treatment due to the cost. With $110.7 million being invested in helping 30,000 Australians annually over the next four years, this Medicare funding aims to achieve both better treatment outcomes and raise the national percentage of those affected receiving treatment, which currently sits at 25%.
Psychologists and dietitians - what this means for you
Psychologists and dietitians can expect an increase in service demand and delivery from November 1st, 2019. Alongside encouraging more people to access ED treatment services without being discouraged by the cost, the number of Medicare-funded sessions will also increase four-fold.
Dietitians will be able to complete up to 20 patient sessions for those eligible under the MBS, increasing from the current five-session allowance under the chronic disease management plan. Psychologists will be allocated up to 40 sessions, an increase from just ten under the current mental health treatment plan. Psychologists can also be involved in the initial diagnosis, alongside a GP or paediatrician, to confirm eligibility to receive this support.
With this significant positive change for Australia only months away from commencing, now is the time that psychology and dietetic clinics should be ensuring that their Medicare claiming and billing processes are streamlined, effective and easy for patients and admin staff alike.
Medipass Pro - the Medicare solution
Medipass is a simple yet comprehensive solution, equipping dietetic and psychology clinics for growth without interruption or delays - both in November and for the years to come. Medipass is an online, cloud-based platform that saves time and money by simplifying and optimising the billing process.
Medipass Pro is designed specifically with efficient Medicare claiming as its key feature, enabling easy submission of both bulk-billed and private patient claims in high volumes whilst minimising errors and claim rejections. Medipass Pro helps your clinic by:
Not requiring a physical terminal to complete your Medicare claims - all claims are raised and processed online from your existing computer or mobile device

Enabling you to easily raise Medicare claims from anywhere, anytime - like when travelling to remote clinics and after hours

Not requiring in-person transactions - you can complete online claims for remote video / teleconference consultations without hassle

Auto-populating provider details and patient Medicare information for existing patients

Maintaining full transparency on your Medicare claim and payment status instantly after submission

Integrating their complex validation rules to ensure eligibility and payment

Easily integrating with supported practice management systems

Providing settlement reports for easy referencing and accounting

Offering free, unlimited support
For more information on how to best prepare your clinic for increases in Medicare claim numbers, please contact us at support@medipass.com.au.
Alongside Medicare claims, Medipass also processes your private health fund and compensable insurer claims from the same digital software. You can learn more about how Medipass saves your clinic time and money with insurer payments here.