Medipass adds support for the Department of Veterans' Affairs claiming
Adrian Perillo | Nov 05, 2019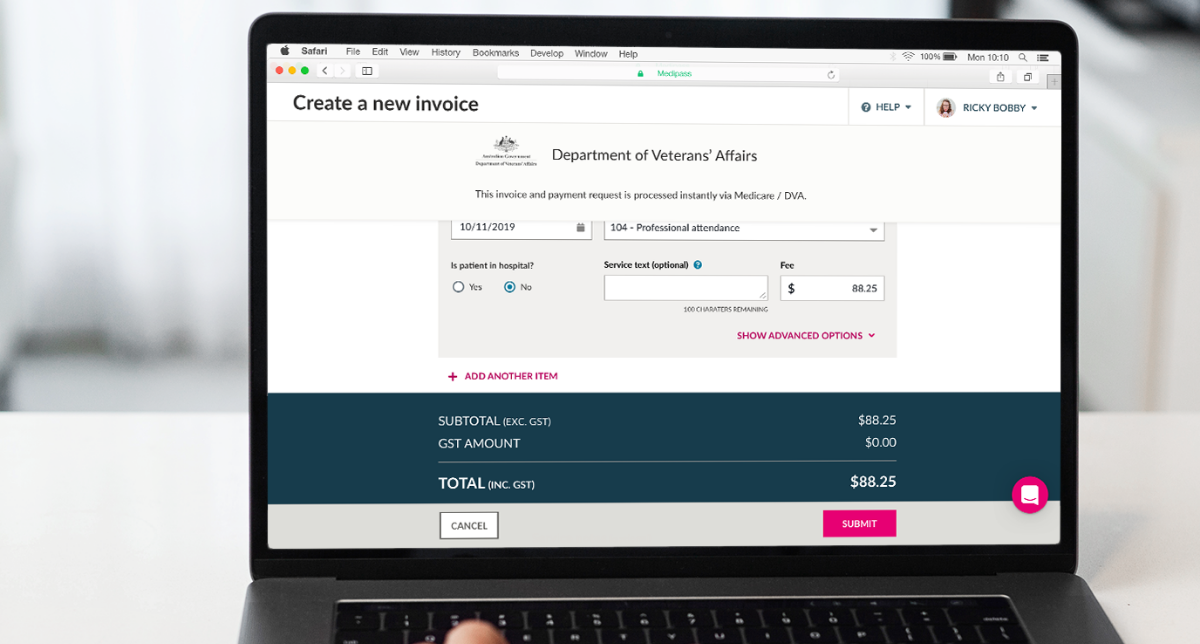 Straight through processing for DVA claims has never been easier.
Our mission at Medipass is to create better ways to claim and pay for healthcare, and integrating to Australia's largest funders and insurers is critical to our vision. That is why we are pleased to announce that practitioners can now use Medipass to raise claims with the Department of Veterans' Affairs (DVA), to have them instantly approved and paid the next day.
The DVA is one of Australia's largest and most important publicly funded healthcare programs. Established in 1976, the purpose of the DVA is to support "those who serve or have served in the defence of our nation and to commemorate their service and sacrifice", which includes war veterans, members of the Australian Federal Police and their dependants.
As part of their purpose, the DVA provides $4.3 billion in health and wellness funding for over 183,000 veterans and over 109,000 dependants every year, with services delivered by over 168,000 health practitioners. This makes the DVA one of Australia's largest funder of health and wellness services, equivalent in size to that of Australia's largest private health insurers.
Like all our integrations, our DVA experience has been designed to a new standard of simplicity and functionality, enabling health practitioners to easily understand how to raise a claim, to save patient card information, and to know what additional information is required by DVA to successfully process their claim.
With Medipass, payment times go from weeks to less than two days, and without the fuss of back and forth questions associated with manual claims. We know this is valuable to providers, especially because DVA claiming is not available in any EFTPOS terminal solution.
If you are a practitioner; DVA claiming is available in beta to providers who have signed up to Medipass Pro.
If you are a software vendor; DVA is part of our API and SDK library, enabling you to add DVA functionality without the complexity or ongoing support requirements. Contact us here to discuss how to access this functionality. https://medipass.com.au/for-software-vendors/
Happy claiming, from the Medipass team.