Medipass is now integrated with WorkCover Queensland
Ringo Teng | Feb 25, 2021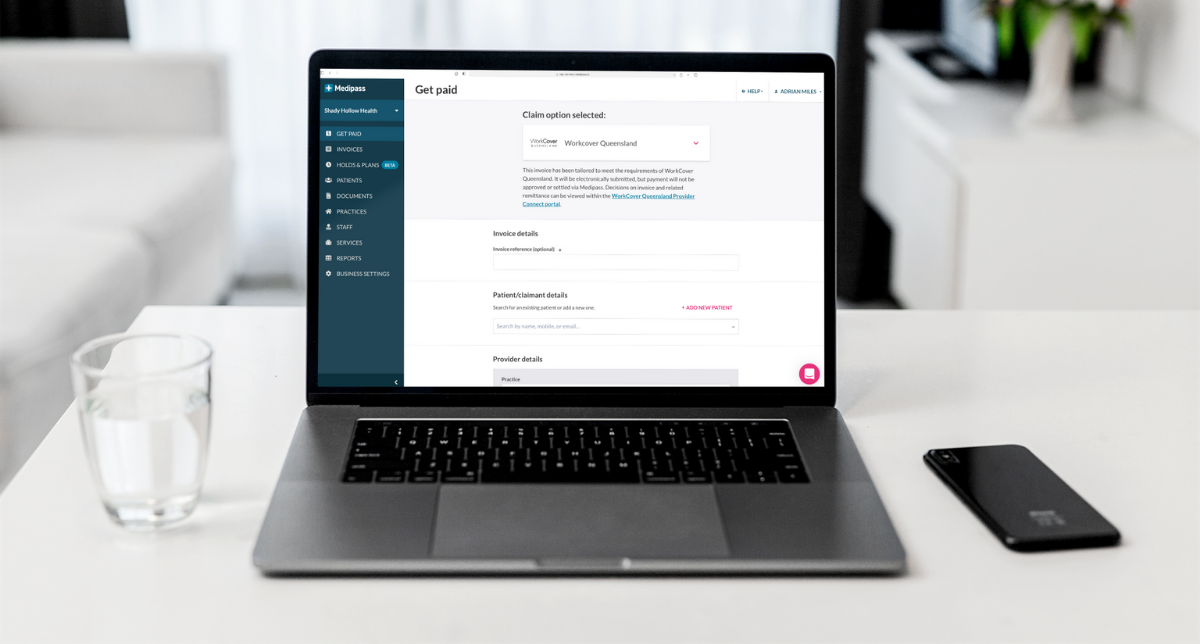 We are pleased to announce our WorkCover Queensland feature is available to Medipass customers. The new feature removes the complexity associated with tailoring an invoice for WorkCover Queensland. Helping healthcare providers get paid quickly.
Every invoice is validated by Medipass to ensure worker's details, your practice details, item numbers and treatment costs are compliant with WorkCover Queensland's requirements. It's an easier way to raise WorkCover Queensland invoices.
Medipass' mission is to create simpler ways to claim and pay for healthcare and integrating major funding schemes into our platform is an important step. The new feature is the result of working collaboratively with our Queensland customers understanding their business operations and developing a solution that reduces their administrative burden.
Features and benefits of our WorkCover Queensland include:
Send your digital invoices to WorkCover Queensland from your web browser, from any device, anywhere, anytime.

All invoice submissions to WorkCover Queensland are recorded in your Medipass dashboard, to easily identify and follow up.
How does it work? To learn more about how to enable WorkCover Queensland please contact the Medipass Support team via the pink chat bubble in your Medipass portal, or at support@medipass.io. To learn more about getting set up or how to submit a WorkCover Queensland claim in Medipass simply visit our help articles.
The new WorkCover Queensland feature will soon be integrated with leading practice management software. WorkCover Queensland feature is available and free of charge until 1 May, 2021. For more information on WorkCover Queensland, please visit https://www.worksafe.qld.gov.au/
About Medipass - Medipass is a health payments platform helping healthcare practitioners deliver a simpler claim and payment experience. Medipass is the official Claim and Payment Partner of the Australian Physiotherapy Association and a FinTech Organisation of the Year finalist at Finnies 2020.