Medipass now integrated to Medicare
Adrian Perillo | Apr 25, 2019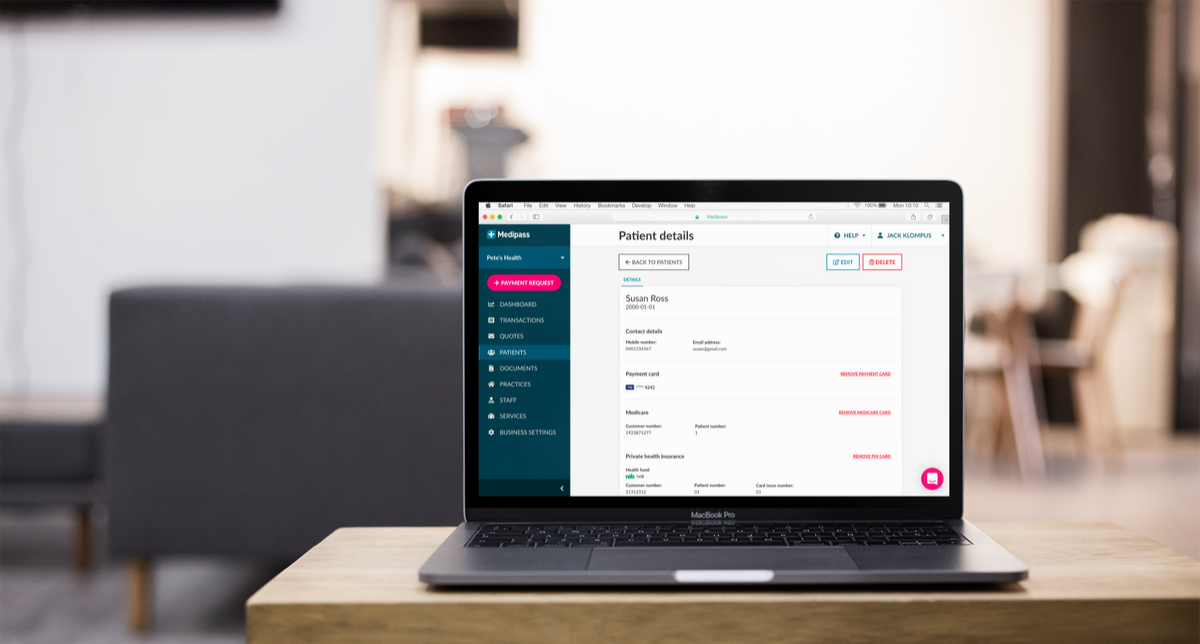 Raising Medicare claims has never been easier
Medipass is on a mission to create better ways to claim and pay for healthcare, and integrating major funding schemes into our platform is critical. Today we're pleased to announce that providers can use Medipass to raise Medicare claims.
As Australia's primary public healthcare funder, integration to Medicare systems must cover a range of complex use cases. There are multiple rules that differ for every profession and service delivered. In many of today's existing Medicare integrations, this complexity has been exposed to end users and providers, requiring them to decipher how best to fill in a claim in order to have it approved.
With our integration, we took the opposite approach. Our solution is tailored by profession and service item, meaning that the user interface changes depending on who you are and what you're claiming for. And because of our deep payments experience, our solution enables patients to pay at the same time as they approve their Medicare claim, all from their mobile phone. One click from a patient, and it's all done.
This ability to enable patients to claim and pay from their mobile phone means that a patient can be in the provider's office or across the country via a remote consultation. This is a great win for tele-health providers grappling with how to finalise payments for their eligible services.
This outcome-focussed approach, designed around how providers work, has delivered a Medicare integration that takes unnecessary complexity away from the provider. It's simple and a delight to use.
Our Medicare integration supports General Practitioners, Medical Specialists, Dentists and Allied Healthcare Professionals. Providers are able to lodge:
General and referred services;
Permitted tele-health scenarios;
Permitted remote, regional, residential aged care facility, in-home, after-hours and other out of consultation room scenarios;
Hospital inpatient scenarios;
…and so much more.
Due to demand, we have created a waitlist for Medicare functionality. To request access, please click here to provide us your details, and we'll be in touch shortly.