Medipass Payment Links offer more ways to get paid
Adrian Perillo | Jul 14, 2020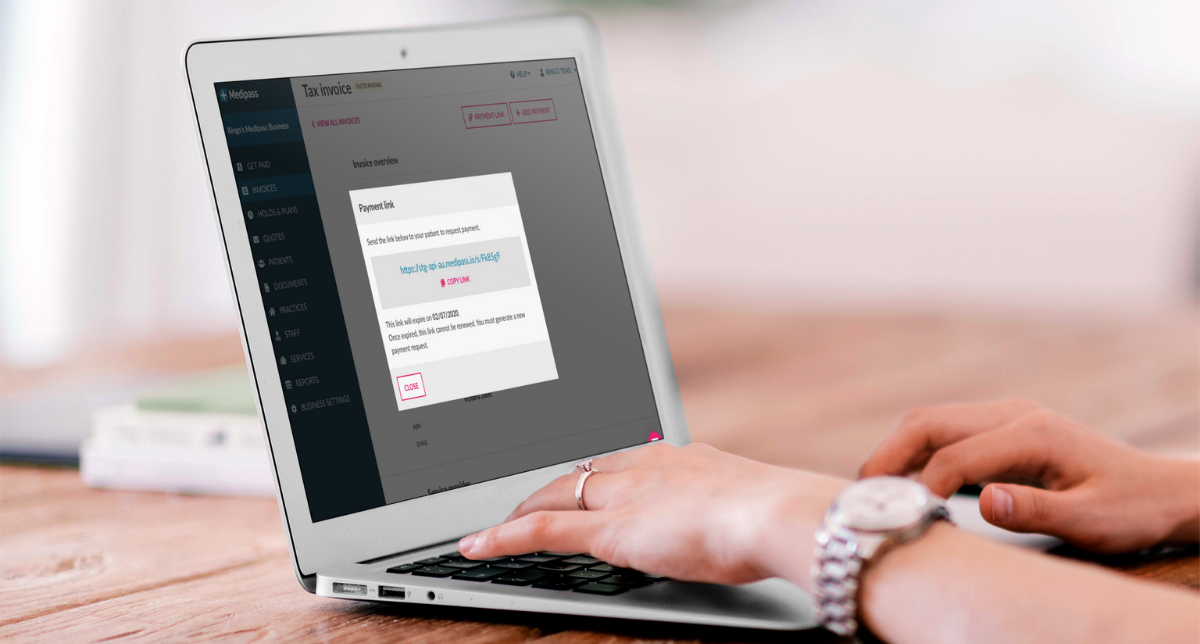 Medipass today announced the latest platform update, Payment Links, a new way for health providers to get paid. Payment Links are a really flexible way to charge for your services. Creating a Payment Link via Medipass, allows you to send a unique link to your patients to collect payment via a preferred channel (eg. send in a live chat conversation, SMS, email, add to your invoice). In just a few steps, you can create a Payment Link in Medipass, share it, and your patient can pay for your services simply and easily and when it's convenient to them.
Features and benefits of Payment Links include.
Charge for your consultations and create your link

Share it anywhere, accept payments from different channels (text message or email)

Get paid simply, patients don't need a Medipass account or an app to make a payment, they can pay with ease.

Payment links expire after 30 days
Medipass Payment Links are available now. Learn more about Medipass Card Payments.
About Medipass:
Medipass connects healthcare Providers, Insurers and Patients, to make health payments simple, safe and fast. Medipass integrates with leading practice management systems and with Australia's leading government and Private Health Insurers.
With over 13,000 customers across Australia, Medipass is Australia's leading health payment platform. In response to COVID-19, Medipass is making all telehealth claims free of charge until at least 30 September 2020.