Medipass adds support for NDIS
Adrian Miles | Oct 09, 2019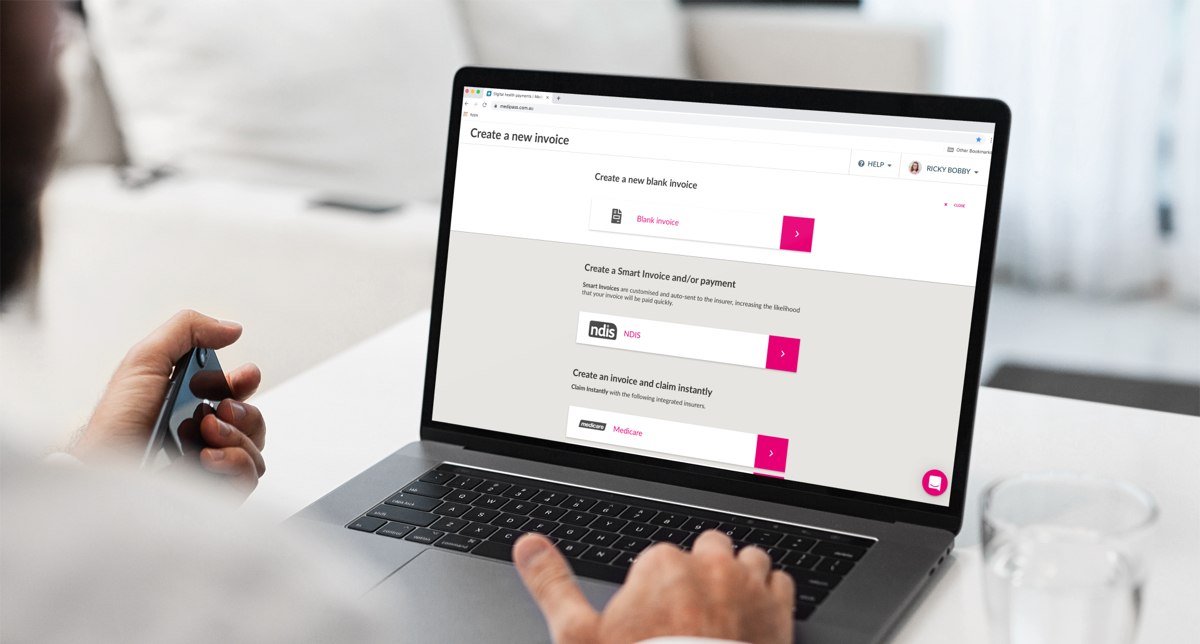 Medipass now supports NDIS compliant invoicing for select plan managers and for self-managed participants.
Medipass is on a mission to create better ways to claim and pay for healthcare, and so supporting all major funding schemes in our platform is critical.
The National Disability Insurance Scheme (NDIS) is vitally important to the Australian healthcare system. When fully implemented, it will make a significant difference to the lives of nearly half a million Australians living with a disability, as well as their family, friends, and support networks.
With a number of our team directly impacted by NDIS, we know first hand that navigating a new system like NDIS can be confusing. That's why we are really proud to play our part by making it easier for healthcare businesses who support this important scheme to get paid.
Medipass now enables users to create invoices that meet NDIS requirements which can be sent directly to select plan managers, or, in the case of self-managed supports, participants (or their family or other trusted party) for approval. This saves time and administrative burden as it becomes faster to raise compliant invoices, with fewer errors and less follow up.
Self Managed Supports:
If you're a mobile provider, the ability to capture payment on the go for self-managed participants (or follow up later via an SMS payment request), will save you time chasing outstanding bank transfers and/or entering card details manually. Click here to see how this solution works for self-management participants.
Plan Managed Supports:
Medipass will be progressively adding supported plan managers, but if you regularly submit NDIS invoice to plan managers we don't currently have listed, let us know who you work with so we can fast-track these discussions.
NDIS claiming is available in beta to select businesses who have signed up to Medipass Pro. To join the waitlist, please sign up to our expression of interest here: https://medipass.com.au/ndis/