Instalment Plans: Webinar recordings
Ringo Teng | Dec 18, 2020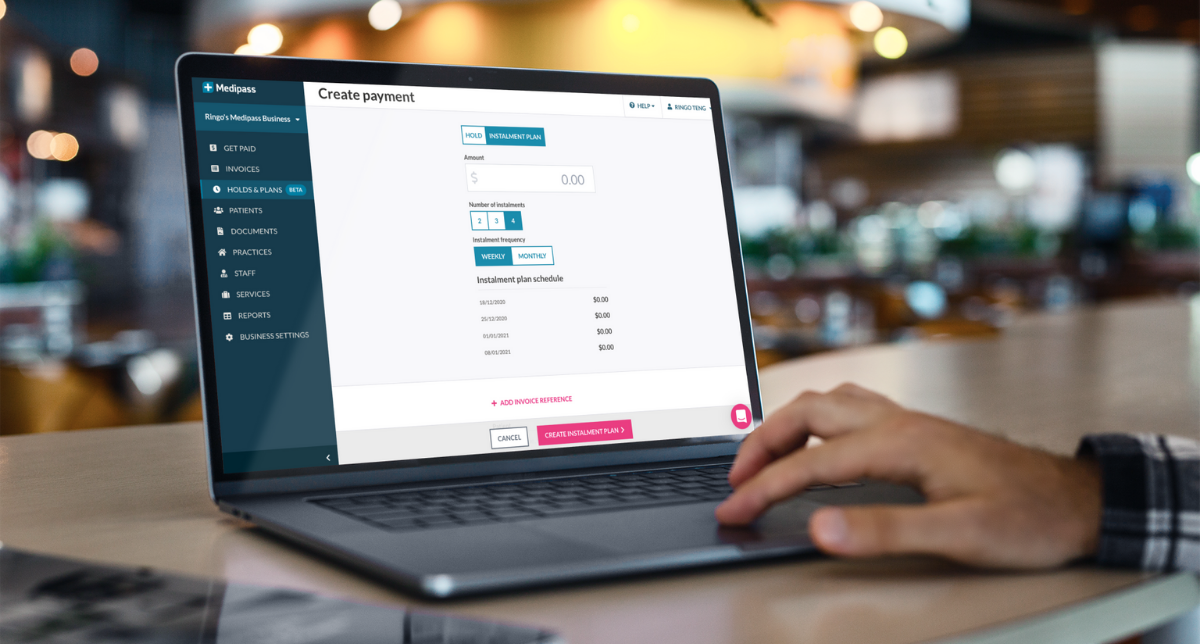 Watch the Medipass Instalment Plan webinar recordings
In our latest live webinar, Adrian Miles (Strategy & Marketing) and Adrian Perillo (COO) showcased how you can create a payment schedule for your clients and split payment across 2, 3 or 4 instalments. These instalments can be delivered over a weekly or monthly schedule right from your Medipass account.
This webinar recording covers all the common uses of Instalment Plans, key features and benefits and pricing.
To learn more about Instalment Plans, please check out our help article, including a video walkthrough. Instalment Plans are available in beta for all Medipass customers. Create your Medipass provider account today.