Why healthcare software vendors are choosing to partner to deliver their payments capability
Adrian Perillo | Nov 25, 2019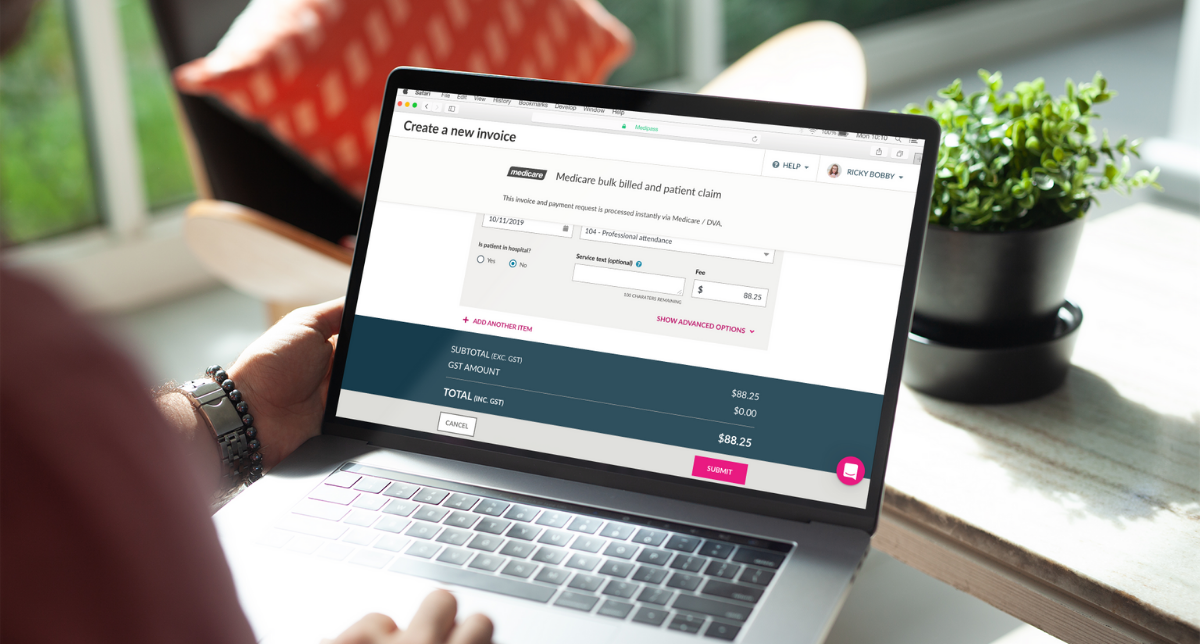 As health payments become more complex, interest in specialist Health Payment Platforms grows.
Building great software that users love is challenging. But building great software for the healthcare industry is a whole new level of difficulty, which is only increasing in complexity.
Practice Management Software (PMS) has delivered significant benefits and efficiencies across healthcare. Practices can now access digital records of clinical notes, can easily enable patients to book themselves online, can facilitate invoicing and more.
But as the world has embraced software, the expectations of what a PMS should and must do have only increased. Healthcare practitioners are looking for advanced functionality that also meets ever-increasing levels of compliance. Today, a PMS needs to not only be able to raise invoices but be at the forefront of experience design, patient engagement, security and privacy, all while moving to the cloud. And then there are payments.
Software vendors have traditionally integrated to one or two bank EFTPOS terminals to process patient payments, Medicare and Allied Private Health Insurance. Or, they might integrate directly for Medicare services. But the world of health payments has expanded rapidly, with new requirements that will change how these services are delivered.
There are three key industry changes we are seeing:
1. Health insurers and schemes are digitising
Unlike payments or Allied Private Health Insurance, the majority of statutory and state-based insurers are not digital. They operate with manual invoices, where practitioners send invoices, which are adjudicated and paid. But this is changing as most insurers now see the efficiency and experience benefits that digitising delivers, and many are now in the middle of payments transformation programs that will help deliver straight through approvals.
While this is a great benefit to the health industry, it equates to a significant increase in the number of individual integrations that a PMS must now support for their customers.
2. Increased compliance validation
Probably the most important trend we are seeing is the increasing compliance and certification requirements from all organisations, in particular, Medicare and state-based insurers. This is being driven by increased community expectations about how patient data is managed, and expectations that these standards are passed onto all suppliers who access that data.
Multi-factor authentication, PCI compliance, full encryption and Australian data residency are now just table stakes. We are increasingly seeing the following as base requirements when dealing with health data:
Australian operations

with all development and operational support conducted in Australia.

Negative vetting security clearance

for privileged operations and cloud support teams.

Background police checks

for all personnel.

ISO27001

compliance, validated by a qualified independent auditor.

IRAP certified infrastructure

for all systems processing healthcare data.

Safe Harbour / Know Your Customer (KYC) validation

for all businesses accepting payments.
These requirements are passed onto integrated vendors, necessitating investments across people, technology and processes.
3. An exploding number of consumer payment options
Lastly, there is an exploding number of ways that consumers can fund their out of pockets. It feels like there is a new Buy Now Pay Later provider (e.g., Afterpay, Zip Money, LatitudePay) announced each week. Then there are the new overseas payment providers, like Alipay and WeChat. And we haven't even mentioned the New Payments Platform and what that can enable.
It is increasingly difficult for software vendors to meet all the payments requirements and expectations of their customers alongside meeting the core requirements of a PMS. In the same way that software vendors are moving away from managing their own servers and data centres (ie, they use AWS or Azure), they increasingly understand that payments integrations are specialised and complex, and their development effort is best placed on other features being requested by their users.
This is where Health Payment Platforms step in, aggregating all healthcare payment integrations and making this service available to software vendors.
Partnering with a Health Payment Platform (HPP) delivers PMS vendors a range of benefits, including:
1. PMS vendors no longer need to do the development work
Instead of integrating directly to each payment and funding solution, PMS vendors only need to integrate to the HPP to enable a range of payment options. That means less development effort as well as more features.
2. Fully compliant integrations
A HPP's speciality is ensuring they are fully compliant with all the security and privacy requirements of insurers, and ensuring that this integrity is maintained right through to the PMS. This means a PMS does not need to spend the time and effort associated with meeting extended requirements, as most are met by the HPP.
3. PMS support effort is significantly reduced
This is often the most important factor. Support for payments is complex and only growing in complexity as the number of integrations grows. One PMS vendor we spoke to said that over 40% of their support calls related to claim and payment transactions. They were very interested in options that allowed them to not only reduce these calls, but also provide a better customer experience.
Because a Health Payment Platform will manage the integrations, they also manage associated support, offering customers specialised assistance, and at no cost to the PMS.
Increasing digitisation and instant approval of health payments will drive the next level of efficiency and experience improvements as providers are paid faster, and patients are no longer unnecessarily out of pocket. But this change will require a new level of specialism, sitting between the insurers and the PMS vendors, and offered as a service.
This is what Medipass was built to solve, solely dedicated to making it easy for practitioners and software vendors to access all payment solutions, and get paid quickly.
If you are a software vendor and would like to learn more about how we can support your customers, reach out to us here, we would love to chat.